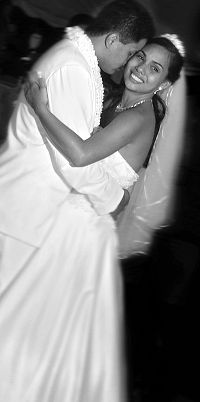 Hawaii offers many romantic tropical venues for your wedding photographs and portraits. Whether you've been planning your nuptuals for months, or decided today that your flying to the islands next weekend to tie the knot, Lucy Pemoni of Diamond Head Photography can be your hawaii wedding photographer and capture the images you need to have preserved.

Lucy is a fully digital photographer, using the latest in digial cameras to record the photos of your romantic day in paradise. This makes her one of the few wedding photographers offering this service on the islands, allowing you to return home with a CDROM containing the high resolution photo images.

The digital process results in image files rather than negatives allowing anyone with a computer, photo software, and a CDROM player to process and print your images. Don't be at the mercy of your weddings photographer, go digital.

Contact Lucy for rates and additional details.